Afterpay's Fall 2023 Rising Home Trends
Consumer shopping insights unveil the 70s home resurgence that Gen Z and Millennial home makers are Afterpaying this fall.  
While everyone may be wearing ballet flats and low rise jeans from the early aughts, trends seem to be skewing even older when it comes to decorating your home. Afterpay data shows a substantial increase in various interior design elements associated with the 70s (shag carpets and sunken living rooms not included). Using consumer shopping insights, Afterpay aggregated data from its network of over 240,000 merchants and brands to identify the 70s' home trends that consumers are shopping for this fall while paying over time. 
Brown is (still) Back
Brown home decor has been a huge home decor trend since 2022 and its popularity is still growing, +33% YoY. This rich, earthy tone was emblematic of the 70s and often used in furniture and wood paneling, reflecting the prevailing style of the time. But whether or not the fall shade looks modern or comes across as dated, it all depends on the context in which it's used. In 2023, it could mean a brown linen sofa or a dark oak kitchen table, taking timeless pieces that look fresh when designed in a modern home. 
IKEA KRÅKKRASSING Cushion Cover
Earthy Greens 
Earth green, olive green, and sage green have all increased in popularity this year and these hues create a tranquil and organic ambiance; perfect for those looking to freshen up their living spaces with a hint of retro coolness. It's no surprise that they also pair well with brown pieces of furniture and design elements, helping infuse a bit of color into an otherwise entirely neutral home.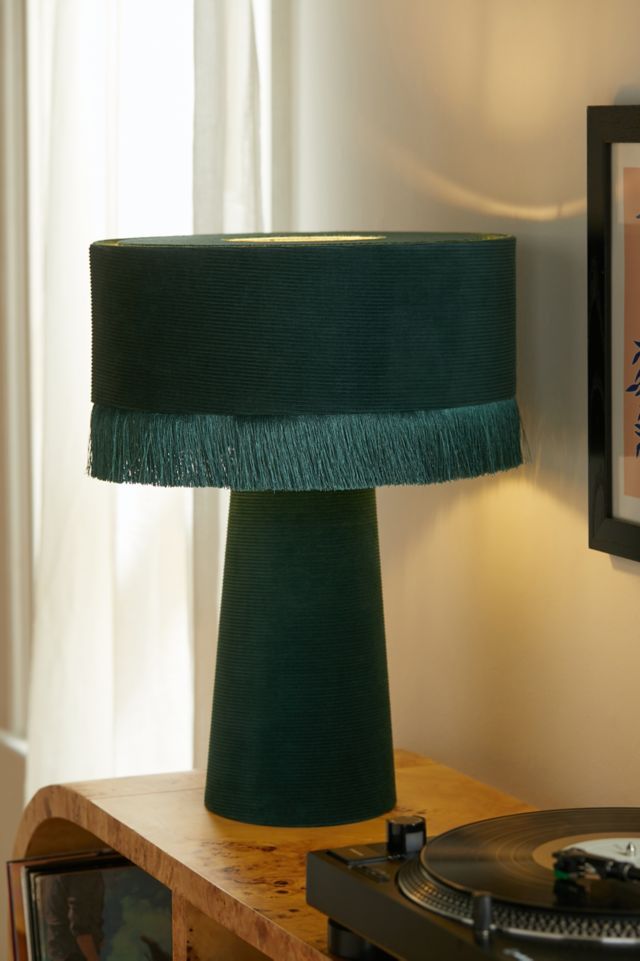 Urban Outfitters Valerie Table Lamp
Leather Furniture 
Leather furniture is making a remarkable return with a notable +149% YoY increase. Known for its sleek and luxurious appearance, this style of furniture was a staple in the 70s. It blends opulence with a touch of retro charm, plus it's more durable for consumers with pets or children.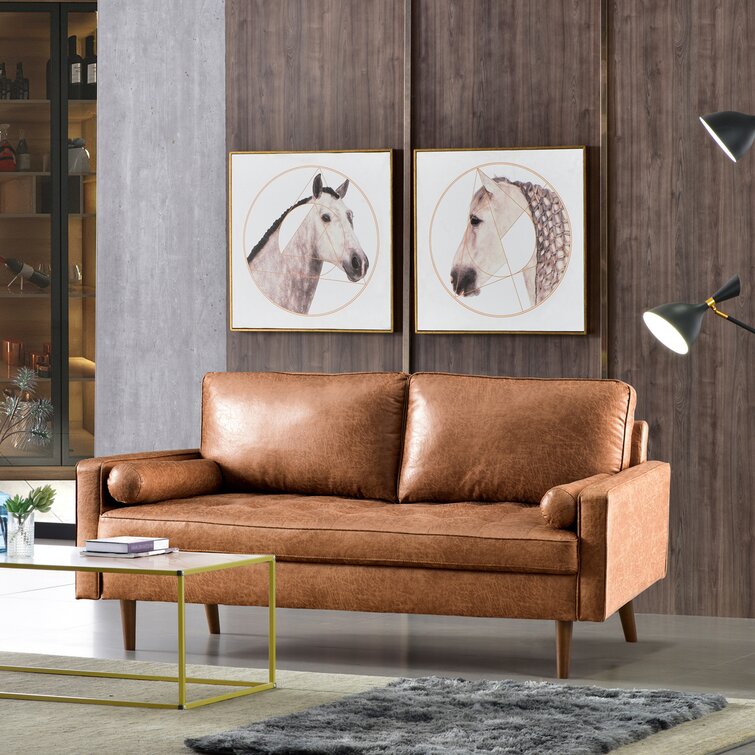 Wayfair Aisha Vegan Leather Sofa
Mid-Century Modern Furniture
The mid-century modern design, with clean lines and iconic furniture pieces, has surged in popularity with a significant +271% YoY increase. This style found its way into pop culture and remains a classic choice for those seeking the essence of the 70s in their decor.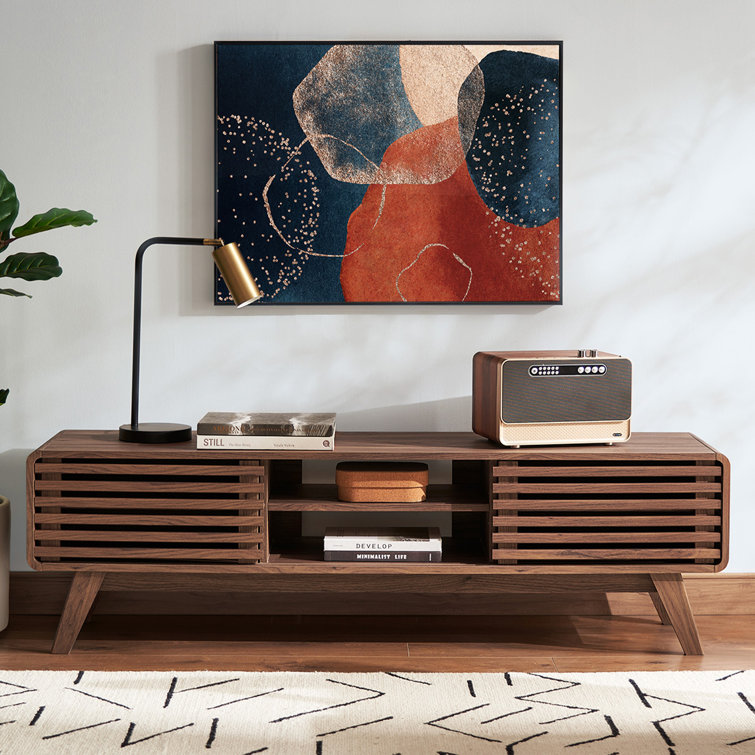 Velvet Furniture
The lush and velvety appearance of this furniture style reflects both luxury and comfort and can make a bold, vintage-inspired statement in modern living spaces.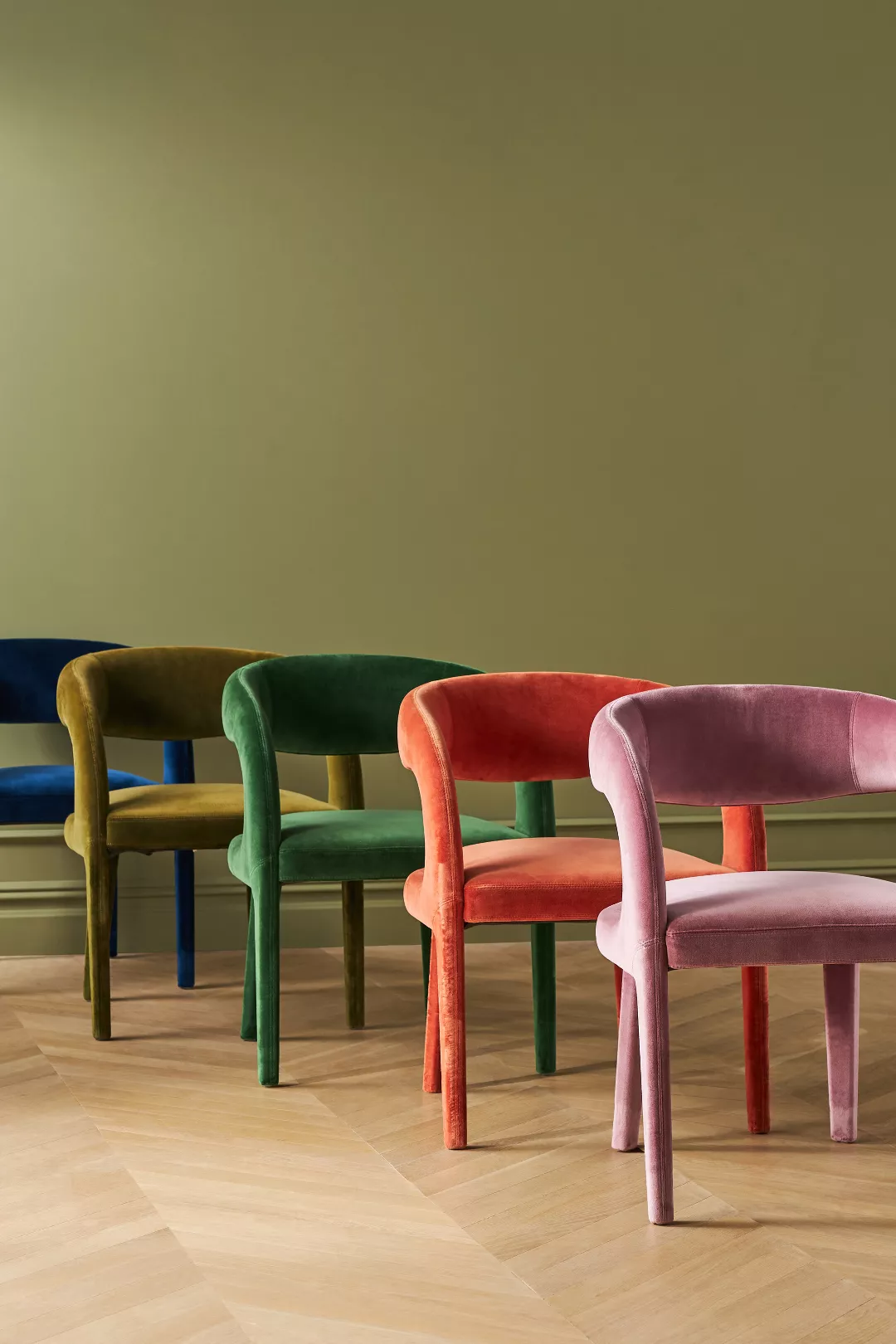 Anthropologie Velvet Hagen Dining Chair
Mushroom Decor 
Mushroom-themed decor, such as lamps, has surged with a +330% YoY increase. This design choice is subtly nostalgic, yet timeless. Plus, it makes a great addition to your fall home decor, while being used as a centerpiece to your tablescape year round, unlike a more obvious pumpkin.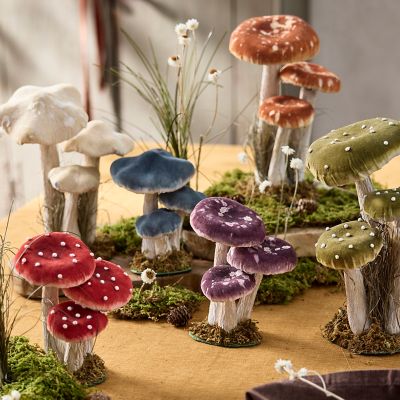 The 70s home resurgence is all about embracing the era's distinct style and infusing it with a modern twist. From the earthy color palette to the bold yet refined furniture choices, these trends are a testament to the enduring appeal of the 70s. They offer a perfect opportunity to revisit the parts of the era that provide charm and combine it with the comfort and functionality of contemporary living spaces. Incorporating these elements into your home decor can create a space that feels both curated and fresh. Beyond the fall season, check out Afterpay's Fall Favorites and Holiday Heroes Trend Report for more trend inspiration backed by data.