Afterpay's Fall 2023 Fashion and Beauty Trends
Consumer shopping insights unveil what Gen Z and Millennial shoppers are Afterpaying this fall.  
In the ever-evolving world of fashion and beauty, discerning Gen Z and Millennial audiences have found a trusted ally in Afterpay — especially when it comes to revamping their closet for fall. Using consumer shopping insights, Afterpay aggregated data from its network of over 240,000 merchants and brands and discovered the fashion and beauty products that consumers are shopping for now and paying over time. 
Classics Revamped
As the leaves change, so do our wardrobes. Afterpay has observed a surge in sales for fall essentials like trench coats, with an impressive 59% YoY increase. And while trenches have always been in style, another early-aught's nostalgia trend has resurfaced, with ballet flats seeing a notable 40% YoY growth. Consumers are opting for classic, timeless pieces (with an edgy twist) that not only keep them stylish, but also comfortable as the temperatures drop.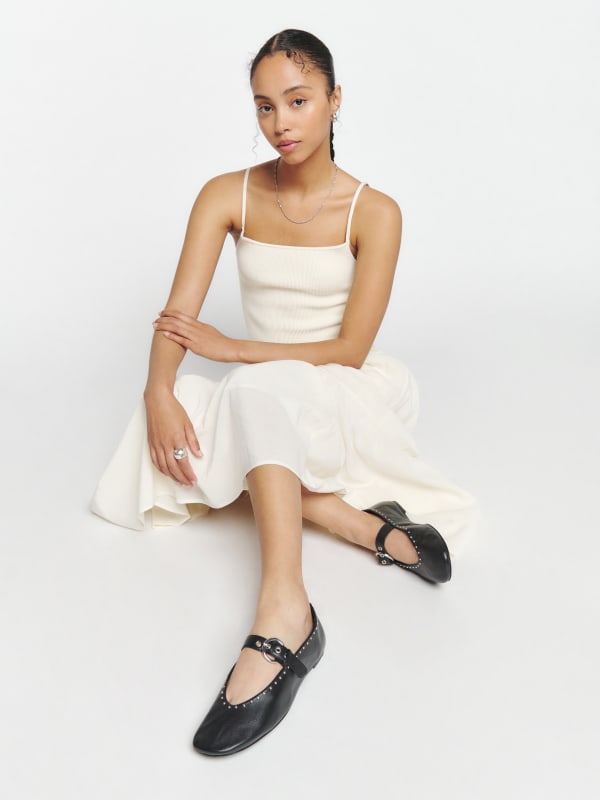 Reformation Bethany Ballet Flat
Bright Beauty Choices
Fall 2023 is all about bold beauty choices, with dramatic shades of blue, purple, and red dominating makeup bags everywhere. Consumers are unleashing their creativity and embracing vibrant and rich colors. Blue eyeliner, with an astounding 346% YoY growth, and purple lipstick, boasting a 182% YoY increase, are standout choices. Red lip gloss has surged at 284% YoY too, let's just call that the "Taylor effect."
Kulfi Underlined Kajal Waterproof Eyeliner
Cozy and Chic
As the season gets chillier, the fashion enthusiast is turning to cozy and chic styles straight from their feeds. Faux fur and shearling are making a strong comeback, with fuzzy slides enjoying a 303% YoY increase. Shearling jackets have seen a substantial 36% YoY growth. These items are the must-have choices for those who want to stay warm without sacrificing style. This year, we predict a rise in earth-tone shades vs. standard neutrals, think forest green and wine red. 
UGG Classic Ultra Mini Boot in Forest Green
Bold Fem
Empowering fashion choices continue to rise. Corsets are back in the spotlight, with corset coats experiencing an impressive 484% YoY growth. Bustier tops, one-shoulder dresses, and lace shirts are empowering choices for those who want a subtle sexy vibe.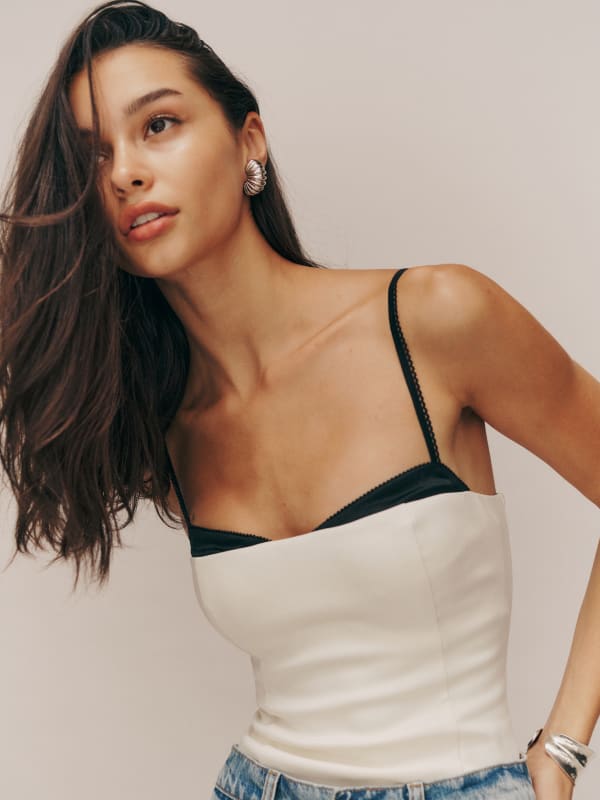 Metallic Shine
Metallics are here to dazzle this fall. High-shine inspired dresses, eyeshadows, jeans, and silver clothing are catching the eye of trendsetters, such as an 83% YoY growth in metallic dresses. Gold eyeshadow, nail polish, and pigments are shining bright, along with chrome nail polish, each reflecting substantial YoY growth. Shimmer and shine are the name of the game, but we predict pastel metallics will be making a big showing this NYE. 
Self Portrait Lilac Sequin Mini Dress
The Butter Trend
This season's standout color trend is "butter yellow." This warm and vibrant hue is dominating the fashion and beauty scene, adding a touch of sunshine to the season. From clothing to accessories, butter yellow is easy to style as a neutral while adding a subtle splash of color to your otherwise dark seasonal closet. 
Afterpay remains the go-to destination for fashion and beauty enthusiasts, offering a seamless shopping experience that gives every shopper access to these exciting trends as they're happening. Whether you're updating your wardrobe, experimenting with bold beauty choices, or embracing cozy fall styles, check out with all your favorite brands by downloading the Afterpay app.